"Does the fashion industry still need Vogue in the age of social media?" – The Guardian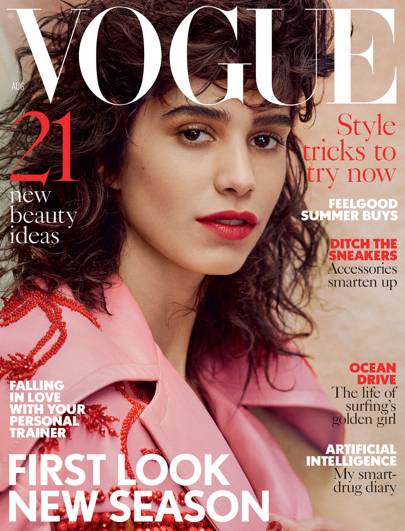 Following Lucinda Chambers' interview last week which shook the fashion industry to the core, The Guardian have explored some of the issues that were brought up further, namely Vogue's influence in the fashion industry in the age of social media. Since fashion shows are live-streamed and anyone can share their opinion online, traditional magazines like Vogue no longer dictate styles and trends in the way they used to. In fact, they are now influenced by social media whether that be by the pieces they feature in their editorials (often the buzziest looks from shows) or the models they cast. The magazines that are faring well in the industry are the publications who embrace the rise of social media by featuring influencers on their covers or in their pages. The Guardians's article, penned by Karen Kay, details this all further.
Vogue Italia has undergone a rebrand since the new editor in chief took the helm. That includes retro styling and a different typeface on the covers. I personally love the new look. This magazine cover is funny to me because I didn't even realize that the male model was nude until adding this image to my post. I have seen it so many times and failed to catch that detail as Grace Elizabeth is truly the focus of the shot. The images are shot by Steven Meisel and styled by Benjamin Bruno.
"The End of an Era: Colette to Close Its Doors" – BoF
On its 20 year anniversary, Colette, the famed Parisian multi-brand boutique has decided to shut down. The news came as a surprise given that the store is doing well and having various celebrations for their anniversary. For example, for every month this year they are giving an entire floor of the store to a designer. So far they have already hosted Balenciaga, and in the future will be hosting the likes of Sacai and Thom Browne. They are in talks with Saint Laurent, a brand that they formerly had issues with when Hedi Slimane originally took over the creative direction, to take over the store space. It will be sad to see Colette go as they were famed for their selections and for being one of the best multi-brand stores in the entire world.